Beijing & Lhasa Tour




Day 01 Bangkok – Beijing (D)
Depart from Bangkok by Air
Arrival Beijing Int'l Airport. Meet by our representative and transfer to hotel.

Day 02 Beijing (B/L/D)
visit the Forbidden City, the former residence of the Ming and Qing emperors and walk along the Tiananmen Square. After lunch visit the Temple of Heaven with its outstanding round shape, covered by an exquisite triple roof of blue tiles. This is where the Emperor used to go in the summer to pray for good harvests. Later visit The Summer Palace and the covered gallery along the Kunming Lake. In the evening, attend a Beijing Opera performance.

Day 03 Beijing (B/L/D)
One full day excursion to the Great Wall, and visit the Ming Tombs. Walk along the Sacred Path leading to the Necropolis. Lunch at local restaurant. Enjoy Beijing Roast Duck dinner.
Day 04 Beijing - Lhasa (B/L/D)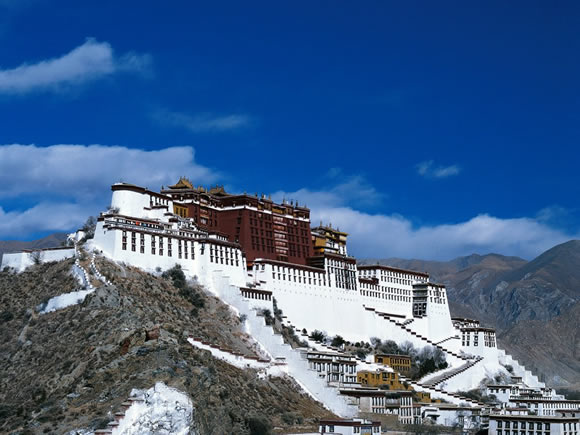 Begin your visit of the city with a rickshaw ride in the old quarters at the heart of the "Hutong", the little lanes of old Beijing. Lunch will be taken in the same area at a local restaurant. Then, visit the Summer Palace, located on the outskirts of the city. After an early dinner at local restaurant, take the evening train to Lhasa depart at 21:30. Overnight in train.

Day 05 Train
Enjoy the scenery
Overnight in train.

Day 06 Lhasa
Enjoy the scenery
Arriving at Lhasa Station at 20:58, and you will be welcomed and transfer to hotel.
Day 07 Lhasa (B/L/D)
In the morning, tour of Jokhang Temple, the most revered religious structure in Tibet, and a highlight of a visit to Lhasa. Continue to Barkhor market and Tibetan medical centre; Barkhor Market is in the heart of Lhasa circling the Jokhang Temple and is the oldest street of old Lhasa city. Houses and small inns were built around the street, shops and businesses were set up in the Barkhor. In the afternoon, tour of Norbulingka, meaning "Jeweled Garden," a fitting title for this 250-year-old park built near a medicinal spring in the western suburbs of Lhasa. It used to be a summer palace for the Dalai Lama, but was soon expanded to include space for the entire governmental administration
Day 08 Lhasa (B/L/D)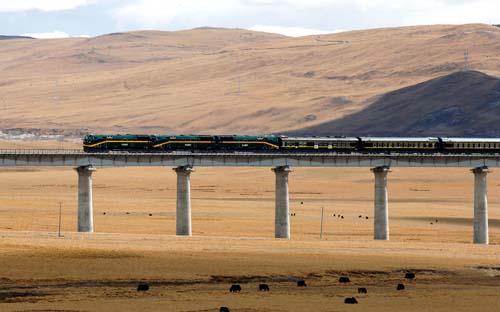 In the morning, visit of Potala Palace, a vast white and ochre fortress that used to be the residence of the Dalai Lama and the seat of Tibetan Government and is Tibet's greatest architectural achievement and spiritual symbol. In the afternoon, visit of Drepung Monastery, which was once the world's largest monastery with a population of around 10,000 monks. The word Drepung literally translates as "rice heap", a reference to the huge numbers of white monastic buildings that once piled up on the hillside
Day 06 Lhasa - Chengdu - Bangkok (B)
Free at your own leisure till transfer to airport for departure flight and connecting flight from Chengdu to Bangkok.