Greetings to all tourists
Now we meet again one more year with our special tour program of April Travel, During the past year we tried to revise and improve our program to be more suitable to the situations as well as the satisfaction of our tourist customers.

We are proud to present this year program which will offer new routes expected to satisfy your preference and tastes.

Discover Thailand
Discover Indochina
Discover Asia
Chiang Mai 3D2N


Chiang Mai, Thailand's second largest city, is noted for its history, culture, antique temples and unique traditional handicrafts. It is the center of distinctive Lanna culture, antiques and works of art.




Pattaya Delight 3D2N
Explore the Asia's most cosmopolitan beach resort. Full day excursion by boat to coral island for swimming, diving, seafood lunch and lazing in the sun. Evening see lively Pattaya cabaret show


Angkor Wat Classic 3D2N
Angkor Wat Overland 3D2N
This UNESCO World Heritage site of 290 temples spread across over 100 square miles forms an impressive collection of 9th - 12th century monuments and is regarded as being one of the most important archaeological sites in Asia.
Hong Kong Free & Easy


Visit Asia's world city - the living culture of unrivalled shopping, superb dining and unique blend of Eastern and Western heritage, matched by spectacular harbour vistas and.............



Singapore Free & Easy 3D2N
Singapore is east and West with time-honoured beliefs and innovative ideas co-existing side by side. It is harmony in diversity. it is this landscape of diversity that makes the city captivating, creating experiences that are simply beyond words.
Airfare Promotions

Smart Saver

BKK- Japan - BKK 12,500
BKK- Korea - BKK 11,300
Travel till 29 Feb16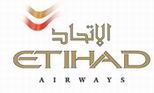 BKK- COPENHAGEN- BKK 6,600
BKK- FRANKFURT-BKK 13,200
BKK- ROME -BKK 10,600
Travel till 29Feb16

BKK - Taipei - BKK 6,900
BKK- JAPAN- BKK 9,600
Travel till 29Feb16

More Details

Bangkok

Woodlands Inn BKK

370

Town In Town BKK

1,200

Swiss Park

1,200

Tower Inn

1,600

More Details

Chiang Mai

Star Hotel

850

Lotus P.S.K.

1,000

Pornping Tower

1,000

Suriwongse Hotel

1,150

Pattaya

Honey Inn Pattaya

500

Loma Hotel

850

Sunshine Garden

850

Central Pattaya

950

Koh Samui

Long Island Resort

750

Samui First House

800

Samui Yachi Club

1,000

Sand Sea & Spa

1,000