Shanghai & Suzhou Tour




Day 01 Bangkok – Shanghai (L/D)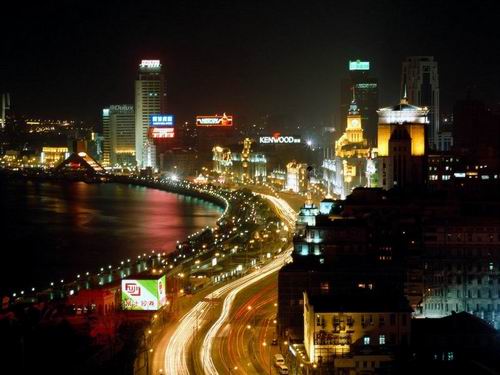 Depart from Bangkok by Air
Arrive in Shanghai in the morning. After transfer to your hotel, take a visit to Shanghai's old town. Despite the renovations of the past few years, this area of town has kept its bustling atmosphere. Created in the 16th century, the Yu Garden will enchant you with the grace of its layout and ornamentation. It is a refined example of the mandarin gardens found in this area. In the afternoon, visit Shanghai Museum, where you will discover one of the world's most beautiful collections of bronze, china, porcelain, sculptures and calligraphy and Jade Buddha Temple with its two jade Buddha statues and architecture typical of the Lower Yangtze area.

Day 02 Shanghai (B/L/D)
Today's tour will be focused on Shanghai architectural discovery. Start in the former International Concession, where you will visit the former residence of Sun Yat Sen, the first president of the post-imperial China. The house is an excellent example of early 20th century architecture. Then, stop at the City Planning Museum, set in a modern building next to the Opera House. A model of the future Shanghai, located on the top floor, will give you a full picture of the transformations to be expected in the next few years. Lunch in Xintiandi, former dwelling quarter newly rehabilitated into a trendy entertainment area. Stroll down the Bund, the famous avenue that parallels the Huang Pu River. The road is lined with some of the most prestigious buildings and landmarks of the city, mostly erected during the time of the foreign concessions. The river acts as a mirror between the old and the new Shanghai. Pudong features a futuristic city devoted to business and finance with its facade of skyscrapers. From the top of the Television Tower, known as the Pearl of the Orient, you will have an overall view of the city. Visit the Museum of the Past located in the tower.

Day 03 Shanghai - Suzhou (B/L/D)
Depart to Suzhou, also known as the Venice of the East. You will visit some famous classic gardens such as the Humble Administrator garden. Proceed to the Tiger Hill to see the Pagoda. Suzhou is the place to find the most exquisite silk fabric therefore you will stop at a silk workshop.
Day 04 Suzhou - Zhouzhuang - Shanghai - Bangkok (B/L/D)
Breakfast at hotel. Depart to Zhouzhuang, a typical small city of this area. Similar to ancient Suzhou, the city was built on a dense network of canals. The waterways are lined with whitewashed houses featuring gray-tiled roofs, gardens, pavilions, ponds, natural waterways and rock sculptures. You will visit the old residences of influent mandarins and merchants of days gone by. Lunch at local restaurant. Transfer to airport for your departure flight to Bangkok